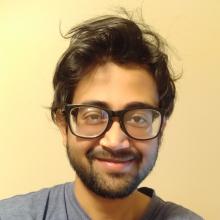 Sarasij
Maitra
I am a PhD student in the Department of Mathematics at University of Virginia working under the guidance of Prof. Craig Huneke. My research interests lie mainly in Commutative Algebra.  I study various properties of Noetherian rings and modules over such rings.
I am also taking part in developing packages on Macaulay 2, a software that is used in Commutative Algebra and Algebraic Geometry. 
Some of the topics that I have spent some time thinking about, are as follows:
The Module of Kähler Differentials
Reflexive modules and trace ideals
Hilbert-Samuel Multiplicity
Local Cohomology 
I have served both as a Graduate Teaching Instructor as well as a Graduate Research Assistant. I won an All University Graduate Teaching Award in 2020. 
Currently, I am also participating in various research projects in Cryptography with Prof. David J. Wu.
Recent Projects
---

For further details regarding CV, research, teaching, talks and contact info, please click here, or click the globe icon on the left, to visit my main webpage.